An Ultimate Guide to Hire An Interpreter in Yiwu
Write by: Link Yiwu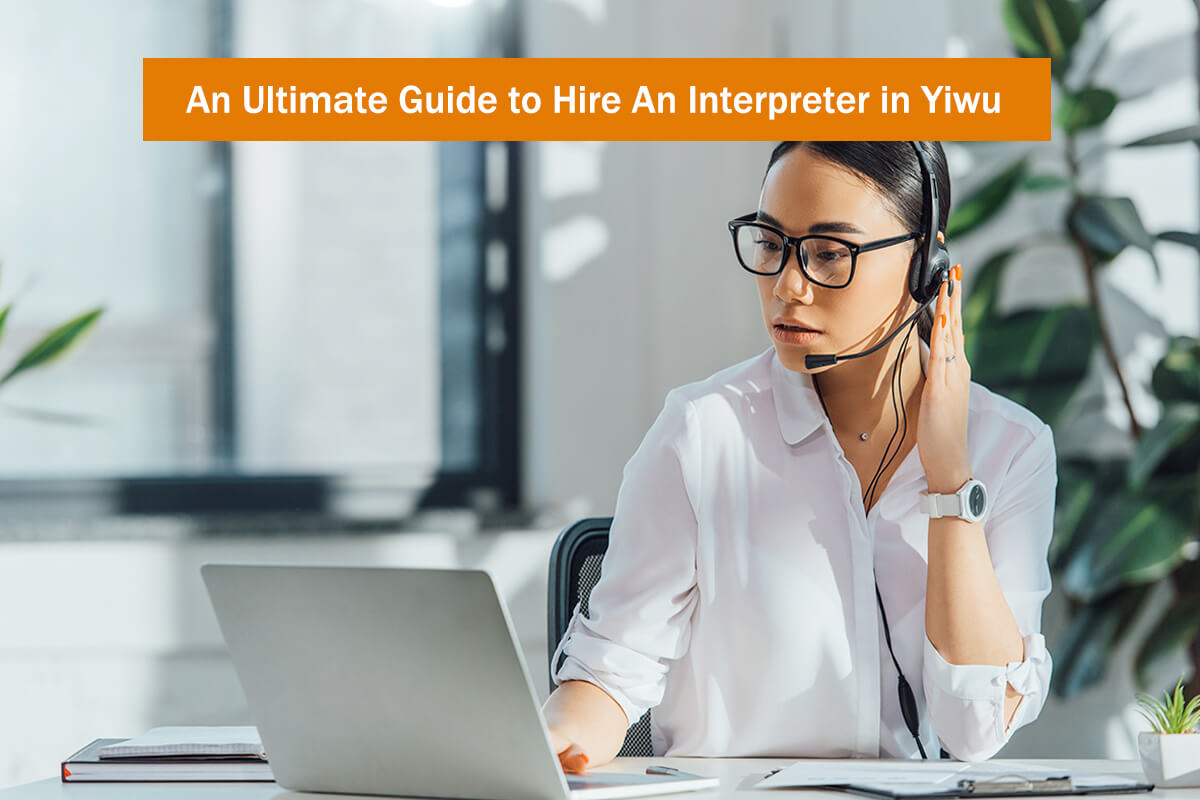 With the adjustment of Covid-19 restrictions in China, many foreign traders are coming to the Yiwu Market for product sourcing.
If you are one of them, you need to consider whether you should hire an interpreter during your visit to Yiwu.
In Yiwu, some suppliers speak limited English while most suppliers can't, let alone French, Spanish, Russian, or other languages. To communicate with your suppliers smoothly, hiring an interpreter can be the way to go.
In this article, we will give you an ultimate guide on how to find an interpreter for your Yiwu journey.
Let's dive in.
What are the pros and cons of hiring an interpreter in Yiwu
Hiring an interpreter comes with pros and cons. Being clear about them can help you make an informed decision.
Pros
Effective communication Interpreters have a good grasp of your language and Chinese in terms of language skills and culture. They can help you communicate with a Chinese supplier effectively.
Expertise in your industry A professional interpreter is experienced in your industry. They can offer you valuable advice on sourcing products and help you avoid unreliable suppliers.
Guide you on local tours Traveling in a strange city alone can be a challenge. Which hotel to book? Which restaurant to have lunch in? Which bus to take? Such problems are overwhelming to consider. This is where an interpreter comes in. The interpreter is familiar with the city. So he or she will give you viable solutions to these problems.
Cons
Cost Certainly, you need to pay for the interpreting service if you hire an interpreter. It might be expensive to you, especially if you are on a tight budget for the tour to China.
Potential misunderstandings You may come across untrustworthy interpreters who claim they are experienced in translating but is not in fact. In this case, misunderstandings can happen between the seller and you and cause some losses in your business.
What factors should you consider to hire an interpreter
Multiple factors can affect whether you should hire an interpreter. Some of them are listed as follows.
Language proficiency
Is this interpreter good at listening, reading, writing, and speaking your language? Can he or she translate smoothly in your test and understand the culture in your country?
If you say yes to the questions above, this interpreter is largely qualified in language proficiency.
Expertise in your field
Supposing you are selling toys in your store and intend to source toys in Yiwu, then the interpreter should know this industry in China and have interpreting experience in this field.
Cost
The cost of interpreting services varies among interpreters. An experienced interpreter tends to charge more than an ordinary one. And the latter usually charges $30 a day in Yiwu.
Availability
Interpreters are often busy with their schedules. They may be not available during your whole stay. So check their schedule carefully before you reach an agreement. You can also choose to use an interpreting service for as many hours as you need.
Reviews from others
Reviews for an interpreter from other individuals and businesses are a good source for reference. But be cautious with those fake reviews. Scroll on as many reviews as you can on the website and consult your contacts or business partners about the service if possible.
How to find an interpreter
Since you have known the pros and cons and what to consider to hire an interpreter, it is time to find one that suits your needs.
Here are some methods you can adopt.
Online search
Search with keywords on a search engine is a simple way to find an interpreter. For example, you can search "interpreters in Yiwu" or "interpreting services in Yiwu " on Google. Then choose a website on the SERP(excluding sponsored ads). And scroll on interpreters listed on the site, check their profile, and contact them to check if there is the one you are looking for.
Work with Link Yiwu
Located in Yiwu, Link Yiwu is a professional agent service provider with more than 12 years of experience in the trade field. We not only provide customers with sourcing, quality inspection, and logistic services but also interpreting services.
Interpreters from Link Yiwu are verified through a strict process and they are trustworthy. They can help you communicate with Chinese sellers seamlessly. Meanwhile, they can offer you valuable advice for sourcing products and your visit routines.
Interpreters recommended by your contacts
Someone you know might have ever worked with or know of a Chinese interpreter. Ask them for the contact information and other details about the interpreter's qualifications and services.
If they are in a good relationship with the interpreter, you may get discounts on the service fee.
Local business associations
Some business associations in Yiwu like the Yiwu Global Chambers of Commerce and Associations and the Yiwu Municipal Bureau of Commerce may provide interpreting services.
These associations have established relationships with local suppliers, manufacturers, and distributors. They can provide valuable insights into market trends and industry-specific information. Therefore, finding an interpreter from them to navigate the local market would be a good choice.
Interpretation agencies
Interpretation agencies have access to professional interpreters who specialize in various industries. This means that they can accommodate your interpreting needs, regardless of the specific niche you operate in.
Fortunately, locating an interpretation agency in Yiwu is an easy task. Once you have found an agency, you can use the factors that we have mentioned to select an interpreter who meets your specific requirements.
What are the alternatives to hiring an interpreter
Hiring an interpreter is important if you can't speak Chinese during your visit to Yiwu. But it is not always necessary.
Here are some alternatives to finding an interpreter with you.
Interpreting apps
There are tons of interpreting apps available to you for free or at a cost, such as Google Translate, iTranslate Voice, and SayHi Translate. Download one that is affordable and easy to operate. When you talk with a Chinese seller, this app will interpret for you.
Local business partners
If you have business partners in China, you can invite them to translate for you when you visit local markets. Compared to an interpreter, they are more reliable. Working with them is also beneficial to your business relationship.
Bilingual staff
The phrase refers to an employee in your company who can speak both your language and Chinese. Starting a journey with a bilingual colleague is pleasant and cost-effective as opposed to a translator.
Conclusion
Hiring an interpreter is important if you can't speak Chinese in Yiwu, China.
An interpreter is helpful to bridge the language gap between you and your supplier. Meanwhile, he or she can also give you valuable advice for sourcing products and guide you on local tours.
But it is not cheap to pay for interpreting services if you are on a tight budget. Then choosing alternatives to an interpreter may be more suitable for you.
Want to get manufacturer's
Best Price from China?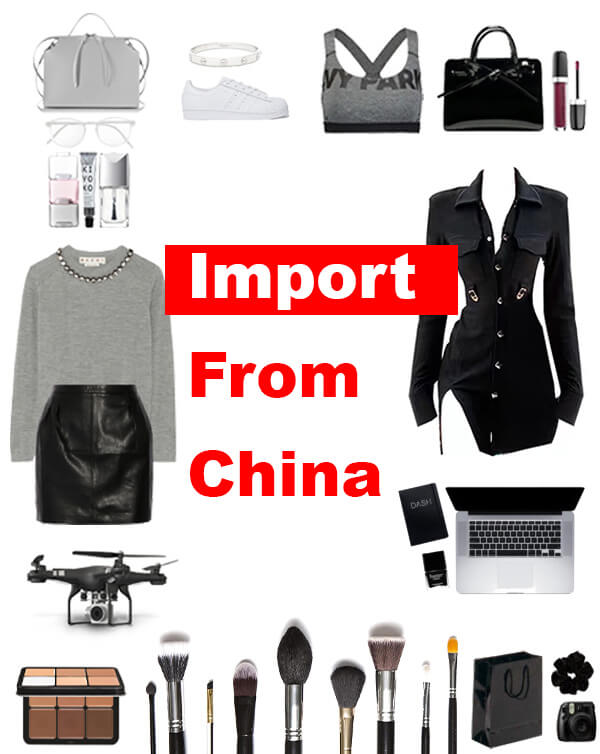 I can assign you an agent, and help you find good suppliers for Free. Zero China importing experience required.