Do You Need to Find a Yiwu Sourcing Agent to Help You
Write by: Link Yiwu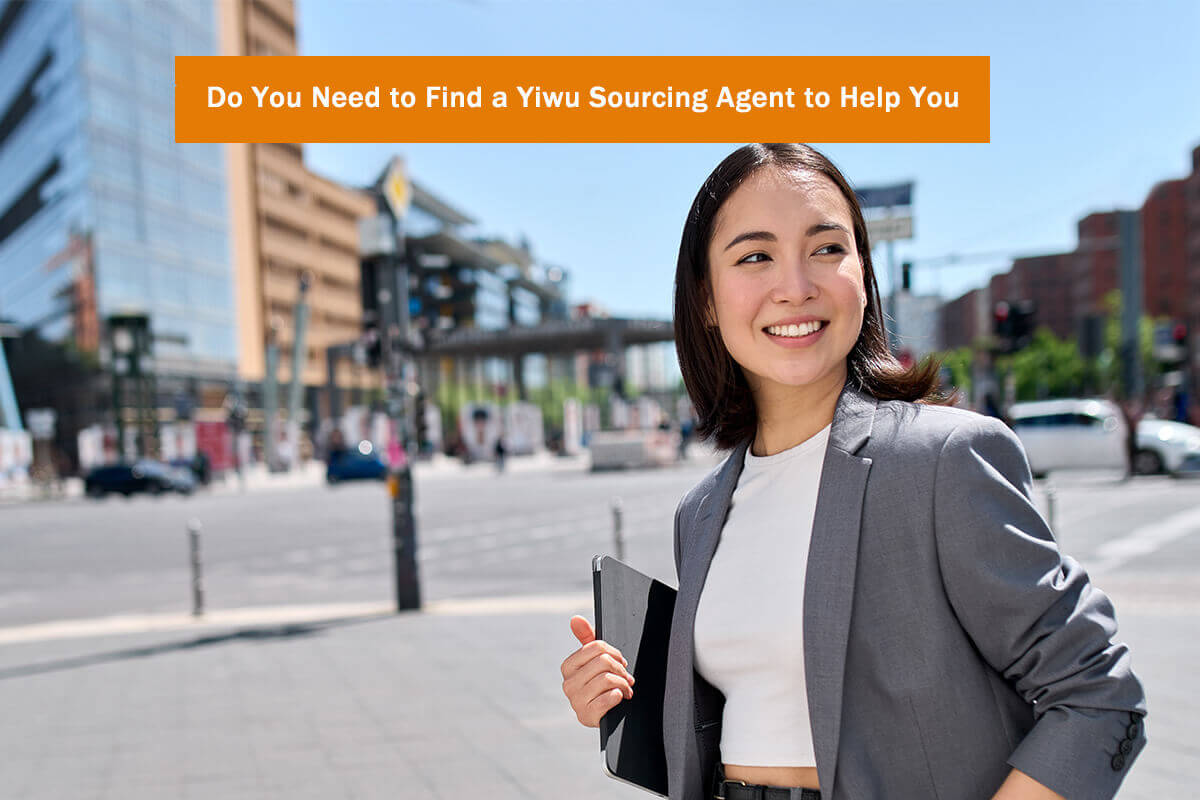 Are you searching for a marketplace that sells almost all types of products? Do you want to buy bulk products at wholesale prices? Then visiting Yiwu wholesale market in China is your best choice.
Yiwu Wholesale Market is known as the largest marketplace in the world, with more than 75,000 booths, you can find almost every kind of product you can think of. However, it is impossible for buyers to visit every booth in person during their short and busy trip to Yiwu, China. Thus, it is necessary to find a Yiwu sourcing agent to assist buyers in purchasing and guiding.
In this article, we'll explain why you need to find an agent for Yiwu market to help you, what services they offer, and some of Yiwu agent tricks you need to know.
Yiwu Market: The Largest Wholesale Market in the World
Yiwu International Trade City is the primary wholesale market complex in Yiwu, china. It's the world's largest wholesale market for items that are "relatively inexpensive, non-technical, mass-market", serving as the major conduit for many types of such goods.
Yiwu Market has 5 districts, founded in 1982, and now has a business area of more than 6.4 million square meters, and 75,000 booths, including daily groceries, toys, clothing, jewelry, furniture, home furnishing categories, and so on. It is an international small commodity trading, information, and exhibition center. There is a well-known description of it: if you stop for three minutes at each booth, it will take you one year to visit the entire market.
Therefore, if you are visiting it for the first time, it is a better choice to have an agent to help you. Otherwise, you are likely to get lost in circles in the same area.
Address: No.69, Chouzhou North Road
Opening Hours: 9: 00 am – 5: 00 pm
What Is Yiwu Sourcing Agent?
Yiwu agent is a new type of agent for exporting and importing goods from Yiwu in China. Due to its efficiency, it has now become a warmly welcomed new option for many foreign trade companies.
These agents typically have a deep understanding of China manufacturing and can provide valuable insight and assistance throughout the sourcing process. They often have relationships with a wide range of suppliers in Yiwu, giving buyers access to a wider range of potential partners. They can help negotiate better prices with suppliers, resulting in cost savings for buyers. And they can also streamline the sourcing process, saving buyers time and resources.
Overall, Yiwu sourcing agents play a crucial role in helping businesses successfully source products from Yiwu, China.
Why Do You Need a Yiwu Sourcing Agent?
There are many advantages to working with a Yiwu sourcing agent. It's an excellent investment, especially for buyers with little experience in the Yiwu market.
1. Low Price
The premise of the existence of Yiwu agent is that the price of the products provided is lower than the price purchased by the buyers themselves.
An experienced sourcing agent has contacts in almost every industry. They can give their clients access to manufacturers and suppliers who offer products at competitive prices at a reliable rate.
2. Efficient Sourcing
When you connect with different suppliers for different products in Yiwu market, you may encounter various difficulties, not to mention efficiency. Yiwu sourcing agents can help buyers overcome cultural and language barriers when sourcing products. They can negotiate and deliver information more effectively without being mistranslated.
3. Minimize Import Risks
For inexperienced foreign buyers, dealing with Yiwu suppliers can be risky. Many things can go wrong, mainly when they cannot oversee their products' production, which means that the quality of the product cannot be ensured. Yiwu sourcing agents minimize this risk by acting as a liaison between suppliers and buyers.
What Services Do Yiwu Agents Offer?
Yiwu agents have the most up-to-date information on the Yiwu market. They can assist you in the complete process within a short amount of time and on a limited budget.
The services provided by the Yiwu agent are as follows:
Select the Best Supplier
Finding the best supplier that has quality products and offers the best prices can be a big issue if you are new to the market. Yiwu agents can not only help you search for suppliers online, but also accompany you to the market for offline purchasing. With the local knowledge of Yiwu agents, you can really benefit a lot.
A good Yiwu sourcing agent can help you find better suppliers through a more scientific approval process including supplier pre-qualification, background check, and factory audit. With the help of your Yiwu Agent, you can get a list of the most reliable suppliers that are selling your desired products at the best prices.
Sample Arrangement
If you need samples from the market or want to make some adjustments to market products, you can tell the supplier the specific requirements through the agent. After the sample is finished, Yiwu agent checks the sample according to your needs. If the sample meets your requirements, the agent helps arrange express delivery of the sample to you as soon as possible.
Shipping Arrangement
If you are visiting Yiwu market for the first time, it might be difficult for you to arrange the right and reliable shipping method for your products to your country. With Yiwu sourcing agent, you don't have to worry about getting your cargo from Yiwu wholesale market to your final destination.
Yiwu agent can help you with the process and make the right shipping arrangements for you, ensuring you receive what you ordered from the supplier. You can rest assured that the sourcing agents have extensive resources on freight and courier companies, and you'll get the safest shipping method at the best price.
Quality Inspection
Another great benefit of having a sourcing agent is to act as your representative during quality inspection. Also, you can request them to check the goods at various stages, such as when the production is started, after the goods are finished, and also during the loading of the container. If quality issues are found before shipment, the agent can help you discuss them with the supplier, investigate the quality problem and work out a solution.
You may alternatively consider a third-party inspection company, but their rates are rather high. Also, they are only responsible for issuing inspection reports, and won't help you solve quality problems with the supplier. For the time and labor involved in quality inspection, the agent charges a certain inspection fee, which is much lower than the cost of the inspection company.
Free Warehousing Services
You might need warehousing if you plan to keep products for quality check or if you are looking to buy more than one type of product and secure them so that they can be shipped together.
The best thing about Yiwu agent services is that they provide you with free warehouse service for a period. Also, they guarantee you that your products are safe in their warehouse. Some agents also help in consolidating the products from multiple suppliers as well as packaging and labeling them if you request them to do so.
How Much Is Yiwu Sourcing Agent Commission?
You may not be aware that there are more than 1,000 agencies in Yiwu. The largest agency normally has at least 500 employees while the smallest agency may only hire several agents. There are so many agents in Yiwu that you may not know how to choose the best agent.
In Yiwu, you can come across various ads. At this point, you may be attracted by ads claiming to offer 3% commission or less, and some even offer 0% commission. Our suggestion is that you should not be misled by these ads. This is simply a low-cost competitive marketing method used by agents to attract new clients. When you contact these agents, they'll also tell you that there are various other service fees to be charged.
Although there is no set industry standard for Yiwu agents, as far as we know, it is more reasonable and reliable for the agents to charge around 5-10% service fee. This depends on the reputation and quality of service the agent provides. Commissions are negotiable and depend on the quality, type, and requirements of the product. Moreover, you need to discuss the commission with your Yiwu agent beforehand to avoid any inconvenience later.
Some of Yiwu Agent Tricks You Need to Know
In order to acquire benefit for their own company, some agencies that charge low service fees often use some tricks to make up for the loss of service fees.
There are certain tricks that you must be aware of if you want to stay safe and have the products sourced at the best prices in Yiwu wholesale market.
1. Change Suppliers
When you think that the quality of a certain supplier's product is good and the price is acceptable, you place an order. But then, your agent is more likely to replace your supplier with a cheaper one in order to make a profit. However, for you, the lower price means you may get a poor-quality product.
2. Ask Suppliers for a Kick Back
Several Yiwu agents in the market ask the suppliers for a kickback and source your products from these suppliers. You need to beware of such Yiwu agents and keep an eye on the market rates and quality being offered to make sure you are paying a fair price for the product.
3. Force Suppliers to Cut Prices
Since there are a number of suppliers in the market, the agents get good prices and sometimes hide the prices from you. When you and the supplier decide on the product and price, the agent can force the supplier to cut the price when placing the order. This way, the agent receives the profit from the price difference. This situation also causes the supplier to give you poor product quality, thereby protecting their profit.
However, not all agents use these tricks. A reliable Yiwu agent would represent you and your business in Yiwu market. They join hands with you to discuss your business growth and make the most out of your visit to Yiwu market in China.
Here are some points that should keep in mind when selecting a good Yiwu sourcing agent:
Good language ability to understand and express
Good ability of problem-solving
Quality of honest
Expertise in the product that you want to buy
Transparent supply chain and legitimate process
Professional import & export knowledge
Conclusion
There's a lot worth exploring in Yiwu market. In this case, it would be time-consuming if you buy on your own and you have to become familiar with every aspect of this market. But with Yiwu agents, you don't have to worry about that anymore.
On the other hand, for buyers who have no experience in import and export or who have experience but encounter many problems and scams in Yiwu, having a Yiwu agent may be the best option to avoid all these problems and save time and cost.
We are LinkYiwu, a leading China sourcing company, dedicated to helping our clients source products from China at the most competitive prices. If you are interested in importing from Yiwu wholesale market, please feel free to contact us.
Want to get manufacturer's
Best Price from China?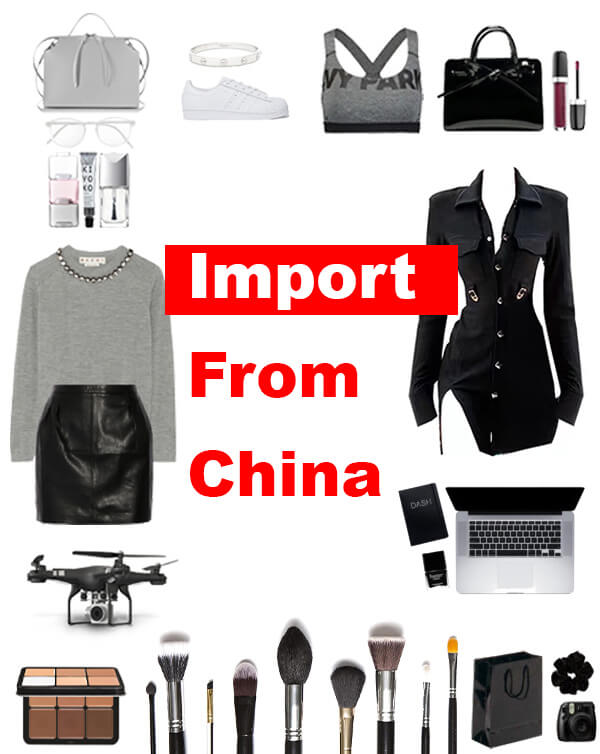 I can assign you an agent, and help you find good suppliers for Free. Zero China importing experience required.
Yes ,we are interested .We are looking for safety ppe accessories, Fire fighting equipments, CCTV and accessories