Yiwu Market International Trade Mart District 4
Write by: YiwuMarket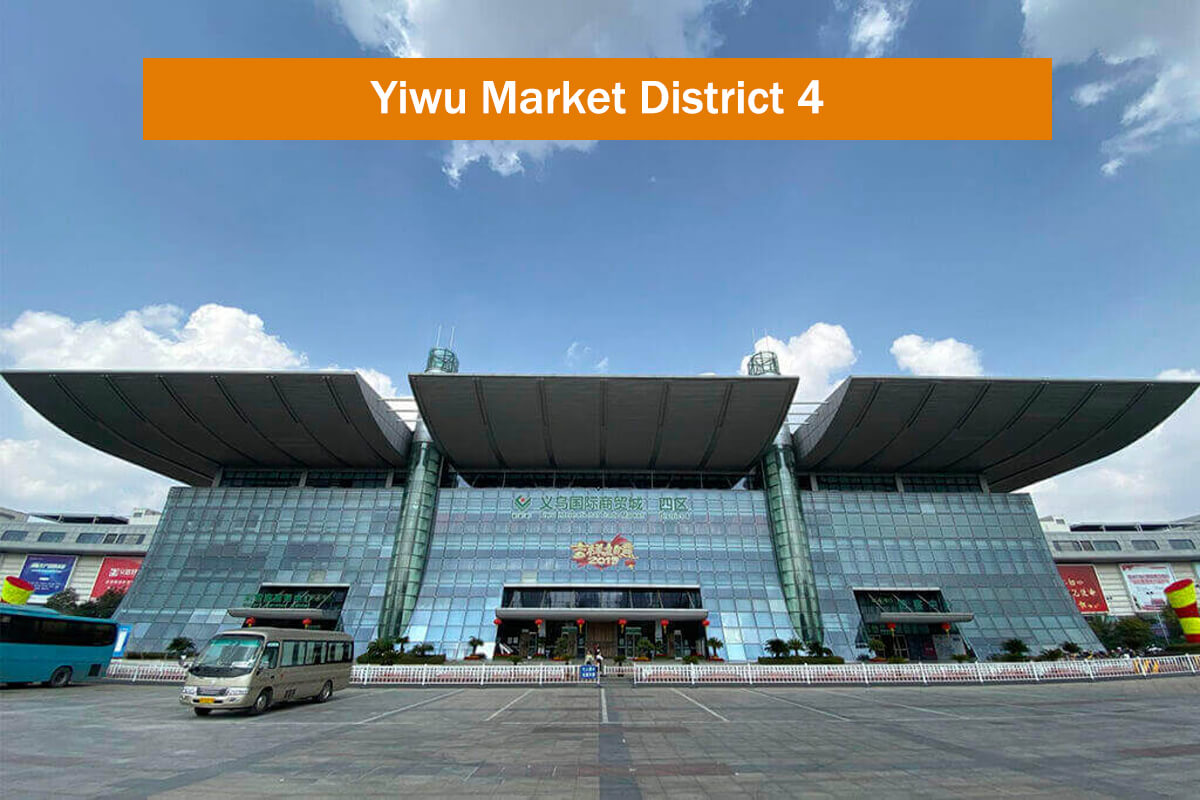 Introduction
Yiwu market District 4 is a huge market standing next to the Yiwu market District 3. It's recognized as the largest district so far among 5 market blocks both on the size and booth numbers. It covers as large as about 1,080,000 square meters and more than 20,000 suppliers are doing wholesale business there. Numerous aisles and streets are bustling with buyers and visitors from all over the world. International and domestic buyers are warmly welcomed here. In my opinion, the biggest selling point that the District 4 has earned is the commodity itself, for those items are from the most competitive industries in local Yiwu.
Yiwu market District 4 Video Guide
Products you can source from Yiwu market district 4
As many as 20,000 stalls are selling arrays of small items at District 4. Here you can find an ocean of wholesale products at an amazingly competitive price. If you are a trader on the socks, daily consumables, kittens, caps, or shoelaces, laces, towels, threads, lingerie etc, district 4 is the best place for you to get a potential edge on your sales. We can see from the guide board. The district 4 has five floors, and specific items offered are as follows:
| Floor | Product Categories |
| --- | --- |
| District 4: 5F | Manufacturing Outlet Center, Tourism Shopping Center |
| District 4: 4F | Scarf, Belt, Lingerie, Underwear |
| District 4: 3F | Shoes, Thread, Tapes, Towels, Necktie, Lace, Yarn |
| District 4: 2F | Daily Consumables, Hat, Gloves |
| District 4: 1F | Socks |
Yiwu market map details are available. Please click here to download the electronic version or download the Yiwu Market guide APP. And also you can visit the official site of the market to see what the suppliers supply.
Yiwu Market District 4 Gallery
kitchen supplies in yiwu market
crafts in yiwu market
Gate of yiwu market district 4
hats on the shelf in yiwu market
accessories area in yiwu market
daily necessities in yiwu market
How to doing business with suppliers in District 4
Can I customize my packaging, barcode, etc in Yiwu Market?
Yes, of course you can. Giving your products a different packaging is possible to win yourself a clear advantage over your competitors. Customization is another predominant advantage of Yiwu market besides from its commodities ocean feature, and is widely accepted by suppliers in the District 4. If you have your own packaging design docs at hand, just tell your supplier at the process of negotiating. Your supplier will take care of the following stuff. If you have no idea about the packaging while sourcing around the market, don't be worried too much. Input your product name on the Google, and get some inspiration from similar products packages online. Of course, you can ask for professional packaging suppliers in the market. There is an incredibly number of suppliers in packaging. Find those suppliers and give your ideas. They will offer all kinds of solution for your product packaging. Just find the best fitting one.
I am an online retailer. Can I purchase from Yiwu market?
Yes, you are 100% fitting in Yiwu market. Yiwu is the worldwide largest wholesale market for small commodities, but also is one of the largest e-commerce bases in China. The e-commerce market is keeping on the rise. It has become the largest rival to the brick-and-mortar Yiwu market, but these two are depended growing one another successfully. Online retailers are directly purchasing small bulks products from the market. They don't keep the stock often. When they ran out of the stock, they just go to the market again. Buy small quantity, take fancy pictures, and upload them online. That's always the way. On the other side, Yiwu market is welcoming small buyers. Thus, concerning about your question, it's absolutely OK.
How many ways are there to get my cargoes out of Yiwu?
For now, there are three transportation methods available when you plan to ship your cargoes out of Yiwu. For small volume, and high-valued product, we suggest you choose the air transportation. It's the safest way and takes the least time. And if you are in urgent need of the item, it's the best choice.
For large cargo batches, sea shipping is the most popular and fitting one, because it is the most economical method in the international shipping. In most cases, you shall wait one month or more for your cargoes arriving on your country port.
For destinations in Europe and Middle East, railway is a preferred option. Railway transportation method has just tapped into the popular-list in these couple years. With the Yiwu-Madrid, Yiwu-Tehran, and Yiwu-Pakistancargo trains being launched one by one, it becomes much easier for buyers to deliver goods out to Europe and Middle East countries. For the cost and delivery time, both are rather attractive. With only half of the cost of air transportation, the delivery time is squeezed to as half as the air transportation too.
Yiwu market District 4 is one of the busiest markets among the tremendously huge Yiwu market complex. Because those items offered there are basically from the local most competitive industries, such as the socks and knitting products, which are the iconic industries in Yiwu, the price is very attractive. What's more, lingerie is the most representative product in Dachen Yiwu. For your information, Dachen is the largest lingerie producing workshop in China. Thus, District 4 is bustling with buyers every day. We strongly suggest you take a visit to District 4. Chances are that you might find yourself a clear advantage on your business.
Want to get manufacturer's
Best Price from China?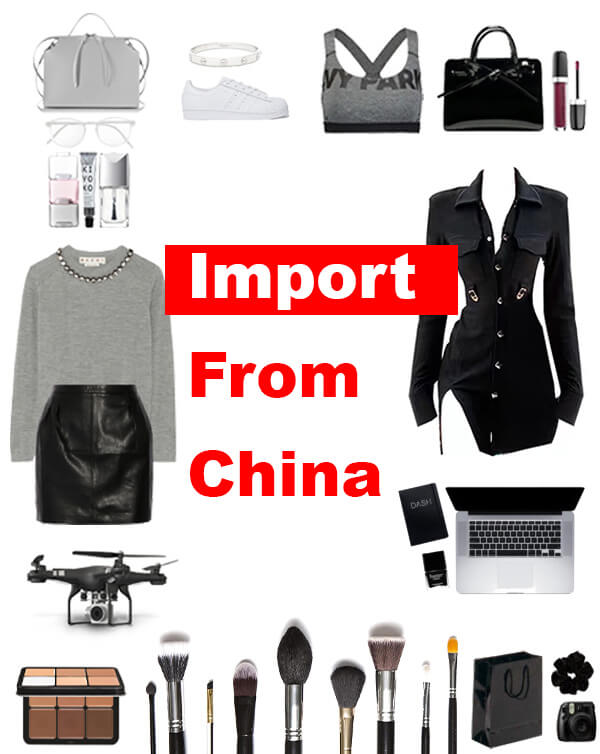 I can assign you an agent, and help you find good suppliers for Free. Zero China importing experience required.
This is my first time visit at here and i am actually
impressed to read everthing at one place.