Yiwu Market International Trade Mart District 3
Write by: YiwuMarket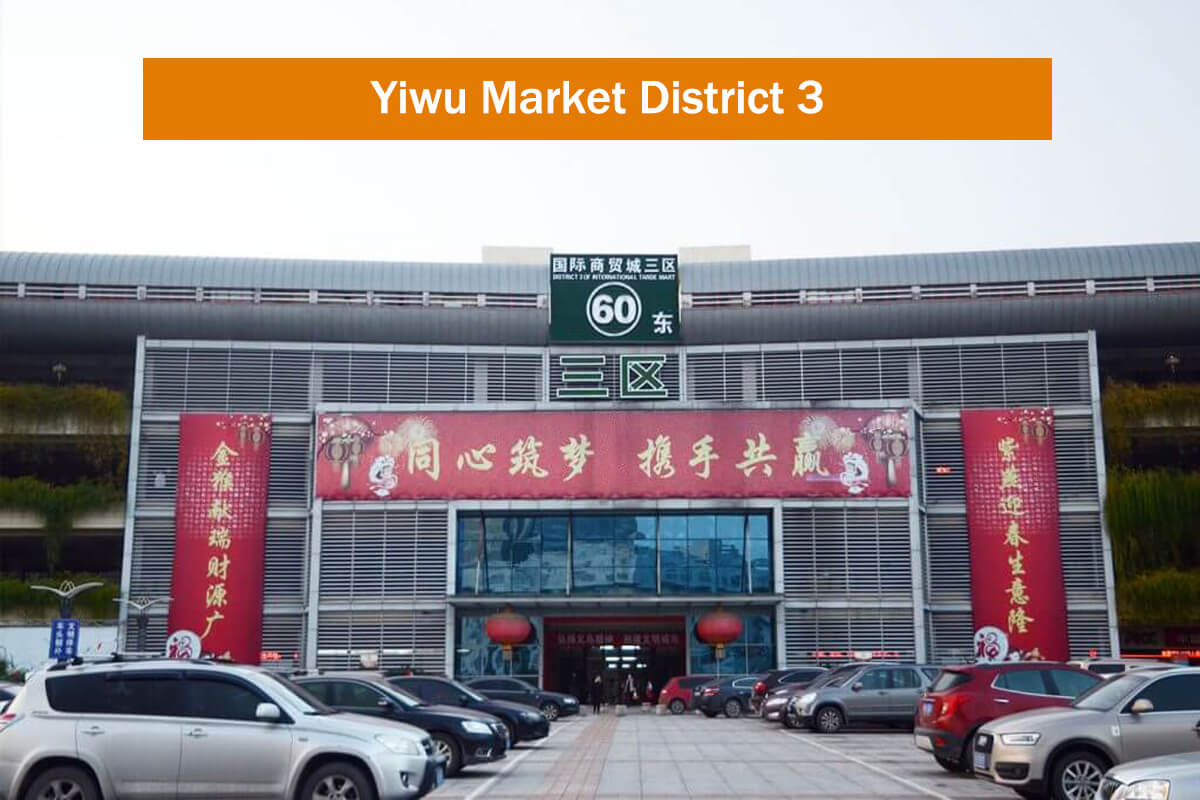 Introduction
Yiwu market District 3 stands opposite to the Yiwu market District 2 but still are united together with the interconnecting walkway. It's opened in 2005 and up to now, supplier numbers have exceeded 8,000 or so. Affording items are focusing on the office and school supplies, cosmetics and clothing accessories etc. Besides that, in order to provide buyers a better sourcing experience, effecting distribution and facilitating service are readily available nearby. Especially to deserve to be mentioned, it's among the top destinations for you to purchase small volumes in Yiwu. Now that being said, let's move on to see what products are there.
Yiwu market District 3 Video Guide
Products you can source from Yiwu market district 3
About 460,000 square meters apply for the building area. Suppliers registered in record are mainly engaged in the following business categories such as cultural products, sports supplies, cosmetics, glasses, as well as zipper, button and other clothing accessories. According to the guide board, items are listed below.
| Floor | Product Categories |
| --- | --- |
| District 3: 5F | The Imported Commodities Mall/Roof Parking Lots |
| District 3: 4F | Buttons/Zippers/Clothing Accessories/Cultural and Sports Goods/Cosmetics |
| District 3: 3F | Cosmetics/Accessories Parts/Mirrors and Combs/ Buttons/Zippers/Clothing Accessories |
| District 3: 2F | Office and School Supplies/ Sports Equipment/ Sports and Leisure Products/ Educational Toys |
| District 3: 1F | Pens& Inks/ Paper Products/ Glasses |
| District 3: -1F | Spring Festival Pictures, Calendars and Spring Couplets |
Yiwu market map details are available. Please click here to download the electronic version or download the Yiwu Market guide APP. And also you can visit the official site of the market to see what the suppliers supply.
Yiwu Market District 3 Gallery
yiwu market district 3 gate
garment accessories in Yiwu market
the stationery area in yiwu market
accessories parts in yiwu market
businessman choosing cosmetics in yiwu market
office supply in yiwu market
How to doing business with suppliers in District 3
How Long Shall I Wait for My Goods to Arrive On My End?
For goods the supplier have stocks, then it will only take one month or 45 days to arrive your side, it depends on which kinds of shipping method you use, otherwise the production process takes about 10 days or more and the shipping period always varies from half month to one month.
Can I find A Supplier Capable of OEM Manufacturing in the Market?
Of course you can. The image of Yiwu only providing low-value service or product has been a long long history. Now, Yiwu won't let you down. With its cheap labor, and increasingly advanced technology and devices, Yiwu becomes a hot cake as the OEM manufacturing center. Meanwhile, when we say Yiwu market, it doesn't mean only Yiwu-based factories can register at the International Trade Mart. Suppliers from all over the country are gathering here. It's the largest small commodities wholesale platform. Many national-wide famous enterprises have launched their representative storefront or office in Yiwu. It's becoming very easy to find an OEM factory at your request here. Just approach them and they are definitely capable of your orders.
For your reference, Yiwu-based suppliers are strong in those following icon industries such as jewelry, socks, lingerie, and small gadgets, while Guangdong suppliers are good at OEM producing electronic products, watches and smart phone spin-offs. Ask your agent for more information about which cities are competitive on your product.
Can I lower the MOQ?
Yes, you can, but not that easy. Yiwu market is welcome to small business. But some suppliers would higher their MOQ at the quotation because negotiation is widely received in the market. At some extent, suppliers are assuming the buyer will have a bargain with them. Thus, no matter what the MOQ is, go for a negotiation first. When it comes to the negotiation skills, the most common technique is to prove you are a potential buyer, and there is a larger order later. A part group of supplier might buy it, but some might not. That said, a large fraction of supplier would accept to lower their MOQ.
PROS of Yiwu market
CONS of Yiwu market
Yiwu market District 3 is kind of the smallest one among the five districts complex, but it still boasts 460,000 square meters market area. Customers here are not as many as that in the District 1, but on the contrary, it creates a better and cozier sourcing experience. It is much quiet around the District 3. Speaking of the commodities, they basically fall into the cultural and educational supplies category, such as sports products, eyeglasses, apparel accessories and parts etc. Meanwhile, supporting service such as logistics, banding, currency exchange, and housing etc makes the district 3 the ideal non-stop place to fulfill an international sourcing trip. In a nutshell, it's among top destinations that you never want to miss in Yiwu.
Want to get manufacturer's
Best Price from China?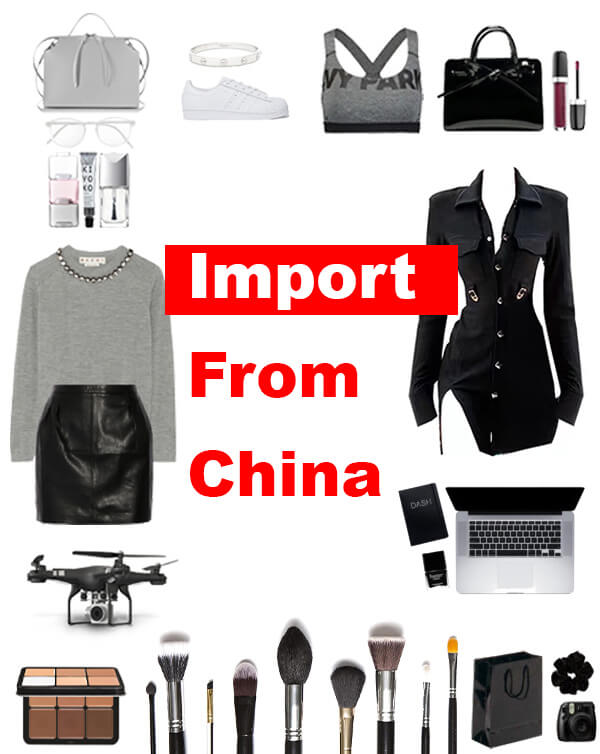 I can assign you an agent, and help you find good suppliers for Free. Zero China importing experience required.
In Ethiopia country my trade cosmetics