Yiwu Market International Trade Mart District 1
Write by: Link Yiwu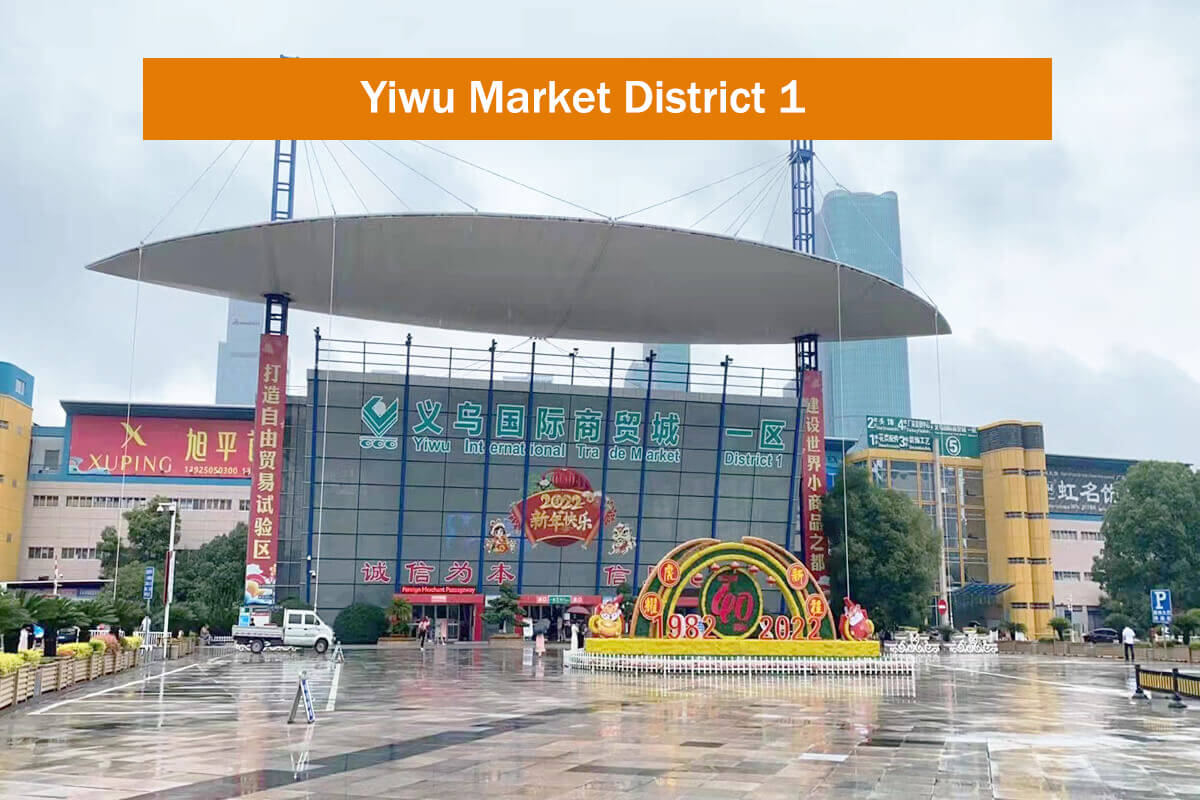 District 1 of Yiwu Market, alternatively called Yiwu Market , consists of two adjacent blocks: the original District 1 and the newly-expanded East Mart. The former has been running since 2002 and the later is newly put into use in early 2016. Jewelry, accessories, jewelry beadings, artificial flowers, crafts and toys are mainly concentrated in this market. Since 2002, the International Trade Market District 1 has always been the busiest block all the time. More than that, District 1 has bearing a profound meaning itself. It's the earliest built market and has gone through the whole same development history as Yiwu city has done. Next, we'll show you the live video and some photos we've taken at the District 1, and will tell you which products are available in District 1, and how to make a deal with storefront suppliers.
District 1 video guide
Product categories in District 1 of Yiwu Market
Ok, so now you are standing at the District 1.
If you feel a little lost at a look at the ocean of small commodities, including aisles and arrays of dazzling gadgets. Don't worry. You just need to find the guideboard. On this board, all available products are listed in a clear and orderly way.
In this District 1 alone, nearly over 10,000 suppliers are affording commodities mainly on the 1st, 2nd, and 3rd floors.
Here is a sheet of product categories in differnt floors.
| Floor | Product Categories |
| --- | --- |
| District 1-1F | Inflatable Toys, Electric Toys, Ordinary Toys, Stuffed Toys, Artificial Flowers, Components for Artificial Flowers |
| District 1-2F | Jewelry and Accessories, Hair Ornaments |
| District 1-3F | Porcelain & Crystals, Components for Accessories, Photo Frames, Tourist Handicrafts, Decorative Handicrafts, Festive handicrafts |
| District 1 east-1F | Ornament Accessories |
| District 1 east-2F | Ornaments, Ornament Accessories |
| District 1 east-3F | Ornaments |
Yiwu market map details are available. Please click here to download the electronic version or download the Yiwu Market guide APP. And you can also visit the official site of the market to see what the suppliers offer.
Note: You can click the image and open it in a new tab in your browser. Then these images could be clear for you to check the related information. 
District 1 gallery
How to do business with suppliers in District 1
Stability of suppliers and profession level
In the market, suppliers vary startlingly by their profession level and experiences. There are famous brands with tens of years' history, and those newly entered newbies as well. They are mixed up with one another. According to a survey, about 20% of suppliers are newly moved in every year. Thus, you need to learn how to distinguish one from the other. Overall, the competition is intense. Thus, you may do business with one supplier, but couldn't find him next year. All together, their services are not at the same level. Chances are that some of them might probably put the wrong label, fail to deliver the order in time, or get a high defective rate.
Are they factories?
About two-thirds of suppliers in the market are traders, and a small number of them are factories focusing on small-sized production. Many traders will tell you that they are factories. But they are just house-based workshops that only process several products, but source a large part of products from other factories. In fact, claiming themselves as factories is one of their marketing strategies. But take a step back. If you can find the right product, it doesn't matter whether the supplier is a factory or a trader.
Is the price competitive?
The answer is definitely YES! Products here are lower-priced than those at Guangzhou Canton Fair. It's due to the different types of suppliers. In the Yiwu market, the upper supply chains are always house-based workshops that feature with low management costs. Compared to those big factories, the same product is sure to have a competitive price here. Of course, various management modes can result in different quality levels.
How about the quality?
Product quality right now is greatly improved, compared to ten years ago. A Europe-based customer said "Many years ago, a toothbrush was only 2 cents. There was no way for good quality. Now the price is going up, and the quality is becoming acceptable. You get what you pay for. No matter what your price is, suppliers can make products at your target price anyway. Maybe that's the flexible Made-in-China feature.
Language?
Most suppliers speak Mandarin while a minor group of them speak Cantonese. They can hardly speak English and other foreign languages. Most often, buyers will take an interpreter along with them. If you are clear about the product you plan to source, just take a calculator. Suppliers will enter their quotation prices on the calculator. They are often used to doing that. But we still suggest you find an agent or contact an interpreter beforehand because they can help you a lot while browsing around the market.
Pros and cons of District 1 of Yiwu Market
Pros
Small-batch purchases are acceptable. The MOQ can be lowest to one carton or one dozen.
Complete product categories are available. There is no such a market in the world where you can find all kinds of stuff as the Yiwu Market.
Advanced logistics are affordable. Hundreds of different products can be consolidated into one container.
All year-round service is guaranteed. Except for the Spring Festival, the market is on service throughout the whole year, including the weekend.
Price is competitive. That guarantees you a huge profit margin.
Cons
There could be the language barrier. Buyers need to find an interpreter or agent for help.
Some suppliers need to improve their service and be more professional.
There is still room for the product quality to reach a satisfactory level.
Failure of in-time shipment often happens.
Conclusion
Taken together, small and medium buyers fit with District 1 of the Yiwu Market, such as Amazon sellers, small retailers, wholesalers, chain stores, and supermarkets.

Let's take small retailers as an example. Usually, they come to Yiwu once or twice every year and place one to two containers every time. But they gain much more profit in this way than they directly source from their domestic upper supply chain.

Moreover, the most competitive products in District 1 are jewelry, toys, crafts, and decoration supplies. They are counted at the top among the China markets. It is easy for small retailers to earn a healthy profit with these products.
Want to get manufacturer's
Best Price from China?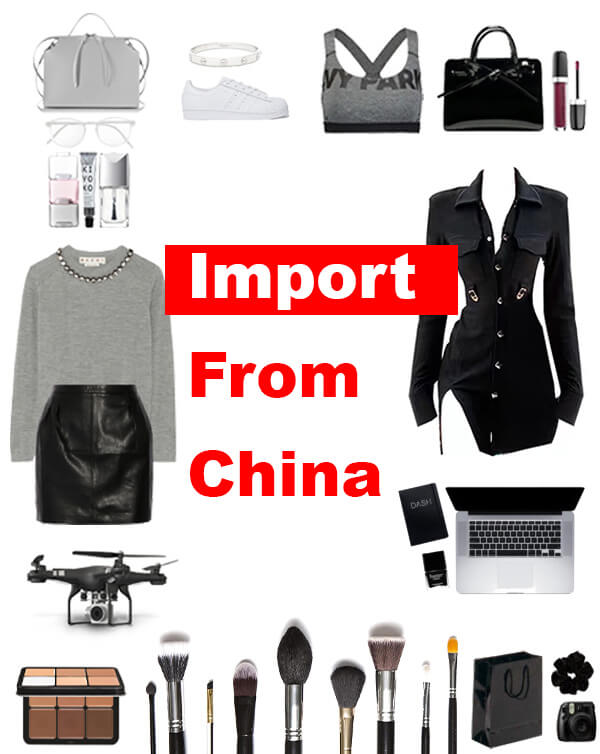 I can assign you an agent, and help you find good suppliers for Free. Zero China importing experience required.