What Products Can You Buy From Yiwu Market
Write by: Link Yiwu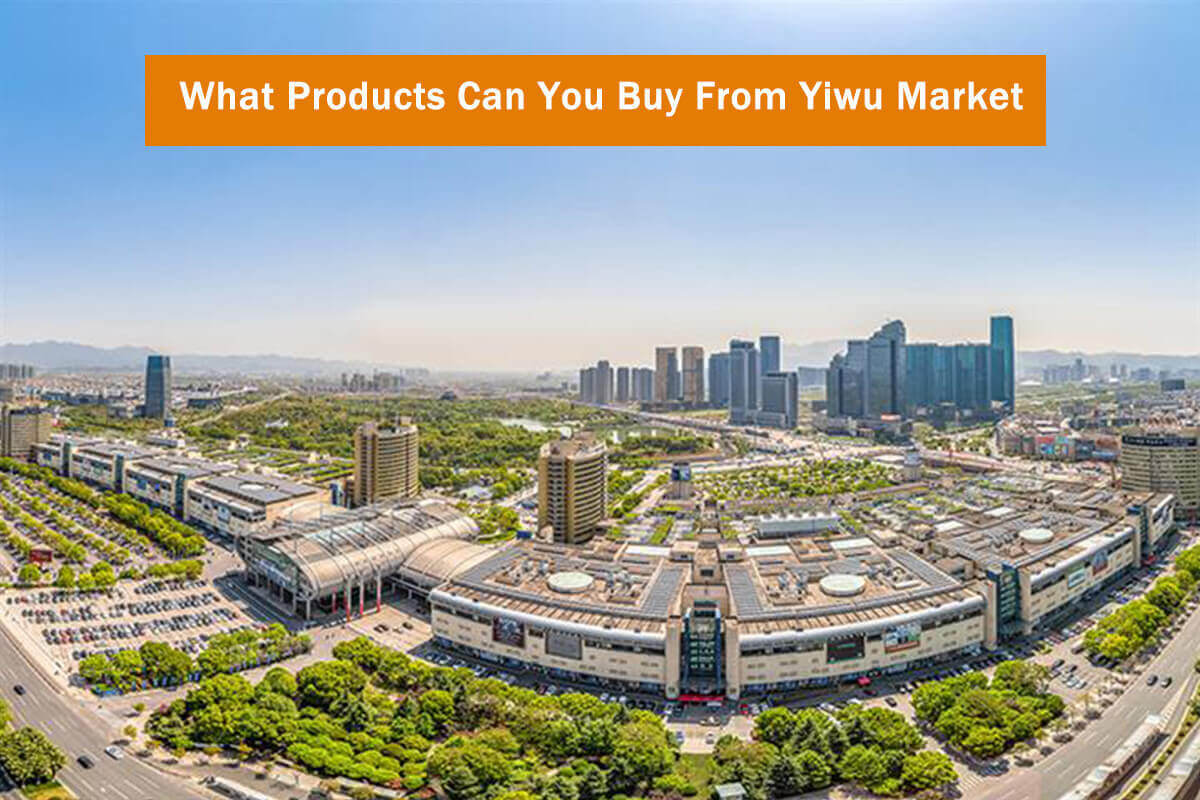 Yiwu Market is the largest wholesale market in the world. You will find thousands of wholesalers offering various products at the best prices here.
Many people want to know, what types of goods can I buy from Yiwu market? How do I buy from Yiwu market? How to deal with suppliers in Yiwu market?
This article covers the necessary information you need to know about this wonderful wholesale market in China. Keep reading and I'm sure you'll find out.
Best Yiwu Wholesale Market: Yiwu International Trade City
Yiwu International Trade City, also known as "Futian Market", was established in 1982. It is the largest and most famous wholesale market in Yiwu, consisting of 5 major districts. Foreign media called it "an ocean of commodities and a paradise for shoppers". Now it has a business area of over 6.4 million square meters, 75,000 Yiwu market suppliers, 210,000 passengers per day, 26 categories, and 2.1 million individual products. Yiwu market products are sold to more than 200 countries and regions. The entire market has easy access to the public, logistics, and information services.
Address: No.69, Chouzhou North Road
Opening hours: 9:00 am-5:00 pm
What Type of Products Can You Buy From Yiwu Market?
Yiwu market has 5 districts for various wholesale products. The following are Yiwu market maps of each district.
Yiwu market map details are available. Please click here to download the electronic version or download the Yiwu Market Guide APP. And also you can visit the official site of the market to see what the suppliers can offer.
The initial construction of the first complex of the Yiwu Trade Market began in 2001 and was opened on 22 October 2002. Yiwu Market District 1 covers an area of 340,000 square meters hosting 9000 booths and over 10500 businesses. The building cost of the complex was around 700 million CNY. Yiwu District 1 is divided into five business areas: the main area, the Manufacturers Outlet Center, the Shopping Center, the food court, and the warehousing center.
On average, 40,000 people visit the complex every day, 5000 of whom are foreign visitors. Commodities from District 1 are exported to over 200 countries and regions. Yiwu Market District 1 is an appointed shopping&tourism spot by Zhejiang Tourist Bureau and is titled the first "Five-star Market" of Zhejiang province by the Provincial Industrial & Commercial Bureau.
| | |
| --- | --- |
| Floor | Product Categories |
| 1F | Toy; Artificial Flower; Flower Accessories; Annex Building (Toy / Ornaments / Craft) |
| 2F | Hair Ornaments; Jewelry & Ornament; Annex Building (Ornament / Ornament Accessories) |
| 3F | Festival Craft; Decorative Craft; Tourism Craft; Ceramic & Crystal; Frame; Ornament Accessories; Annex Building (Ornaments / Craft / Accessories) |
| 4F | Taiwan Mall (Flower / Ornaments / Craft); Factory Outlets (Toy / Flower / Ornaments / Accessories) |
Floors Index
Yiwu Market International Trade Mart District 1- East was launched for trial operation on January 6, 2016. The market covers an area of 79,100 square meters, with a floor area of 370,000 square meters and more than 2,500 booths. The first-floor deals in jewelry accessories; the second-floor deals in fashion jewelry and jewelry accessories; the third-floor deals in fashion jewelry.
| | |
| --- | --- |
| Floor | Product Categories |
| 1F | Jewelry Accessories |
| 2F | Fashion Jewelry; Jewelry Accessories |
| 3F | Fashion Jewelry |
Floors Index
Yiwu Market District 2 of China Yiwu International Trade City opened on October 22, 2004. The market covers an area of 483 acres, with a construction area of more than 600,000 square meters, with more than 8,000 shops and more than 10,000 business households.
The foreign trade procurement service center is set on the fifth floor of Yiwu Market District 2. And the tourist shopping center and the China Commodity City Development History Exhibition Hall are set on the second and third floors of the market central hall.
In 2005, the market passed the assessment of the national AAAA Tourist Attraction.
| | |
| --- | --- |
| Floor | Product Categories |
| 1F | Rain Wear & Pack; Umbrella; Fujian Mall (Umbrella); Suitcase & Bag |
| 2F | Electrical Products; Lock; Hardware Tools/Accessories; Vehicle |
| 3F | Kitchen & Sanitary Hardware; Small Home Appliance; Guangdong Nanhai Mall; Telecommunications; Electronic Appliances & Photographic Equipment; Battery/Lamp/Flash Light (Electronics); Clock & Watch |
| 4F | Anhui Mall; Yueqing Low-voltage Apparatus; Hongkong Mall; Sichuan Mall; Korean Mall; Suitcase & Bag; Electronics; Clock & Watch; Hardware & Electronics |
| 5F | Export Agencies; Featured Products |
Floors Index
Yiwu International Trade Mart District 2-East locates on the east of the District 2-F area of the Yiwu market. It is connected with District 2 through 2 corridors.
This market area covers about 131,000 square meters with five floors. On the first and second floors, it hosts over 490 booths for wholesale. Every booth takes up 16 to 60 square meters. And most booths cover an area of 20-30 square meters.
| | |
| --- | --- |
| Floor | Product Categories |
| 1F | Home Improvement Tool; Hardware Tools; Locks |
| 2F | New Energy products |
| 3-5F | New Energy products |
Floors Index
Yiwu Market District 3 has a building area of 460,000 square meters. The first to third floors have more than 6,000 standard booths of 14 square meters, and the fourth to fifth floors have more than 600 commercial booths of 80-100 square meters. There are more than 650 exhibition halls of more than 50 square meters and more than 8,000 business households. The fourth floor is the direct sales center of production enterprises, and the entry industries are stationery, sporting goods, cosmetics, glasses, zippers, buttons, clothing accessories, and other industries.
People and goods flow unimpeded in the market. Cars can reach all floors, and there are multiple ground parking lots and rooftop parking lots. Modern logistics, e-commerce, international trade, financial services, as well as accommodation, catering, entertainment, and other service functions are complete.
| | |
| --- | --- |
| Floor | Product Categories |
| -1F | Spring Festival Pictures; Calendars and Spring Couplets |
| 1F | Pen Paper Ink; Eyeglasses |
| 2F | Office & Study Stationery; Cultural & Sports Products; Outdoor Product |
| 3F | Cosmetics; Cosmetic Accessories; Beauty Products; Mirror & Comb; Button & Zipper; Accessories; Apparel Accessories |
| 4F | Factory Outlets-Cosmetics/Beauty Products; Factory Outlets-Cultural & Sports; Factory Outlets-Apparel Accessories |
| 5F | The Imported Commodities Mall/Roof Parking Lots |
Floors Index
Yiwu Market District 4 is the sixth-generation market of Yiwu China Commodity City. The market opened on October 21, 2008, with a floor area of 1.08 million square meters and 16,000 shops.
The market has elevated lanes, and various vehicles can go directly to all floors of the market. There are plenty of berths in the market. In addition to large underground parking lots, there are also multiple surface parking lots and rooftop parking lots. District 4 of Yiwu International Trade City, China draws on the advanced design concepts of the current international large-scale commercial centers and integrates a number of high-tech products. It is the commodity wholesale trading market with the highest technological content and the highest international level in China. It is a modern landmark building in Yiwu market.
| | |
| --- | --- |
| Floor | Product Categories |
| 1F | Socks |
| 2F | Knitted Goods; Hat & Cap; Gloves; Daily Necessities; Earmuffs |
| 3F | Caddice; Tie; Lace; Towel; Thread & Tape; Shoes |
| 4F | Belt/Accessories; Bra & Underwear; Scarf |
| 5F | Tourism and Shopping Center; Garments; Shoes; Daily Necessities; Frame/Accessories |
Floors Index
Yiwu Market District 5 is located south of Chengxin Avenue, north of Yinhai Road, and 310 Provincial Highway in the east. It is connected to the four districts of the International Trade City in the west. The transportation is convenient and the location advantage is unique. The market covers an area of 266.2 acres, with a construction area of 640,000 square meters, and a total investment of 1.42 billion yuan. It is divided into five floors above ground and two floors underground. It has more than 7,000 shops and mainly deals in imported goods, bedding, textiles, knitting raw materials, automotive supplies, and accessories industries.
| | |
| --- | --- |
| Floor | Product Categories |
| 1F | Imported goods; African products direct sales center; jewelry; handicrafts; clothing shoes and hats; food (including alcohol); health care products |
| 2F | Bedding; Chinese Knot; DIY Handicraft |
| 3F | Curtain Cloth; Knitted Cloth; Knitted Fabric |
| 4F | Car Necessities; Car & Motorcycle Accessories; Commodity Distribution |
| 5F | Online Services |
Floors Index
How Do You Buy from Yiwu Market?
Sourcing products in Yiwu market can be challenging, especially if you are new to the market. Considering there are over 75,000 booths in the market, it isn't easy to find what you need.
In this huge marketplace, you can source products with the following methods:
1. Contact the Supplier Directly
In Yiwu market, you need to visit different booths in person to find the specific product you need. Each booth displays a variety of samples for you to choose from, and you can also negotiate with the owner and bargain. Of course, the premise of doing this is that you have no language communication problems. This is an ideal method, especially if you are an experienced buyer or familiar with the market.
2. Hire an Interpreter to Communicate with Suppliers
In Yiwu, some suppliers speak limited English while most suppliers can't, let alone other languages. To communicate with your suppliers smoothly, hiring an interpreter can be the way to go. From English, Spanish, and French to Russian, the price ranges from 200 to 500 RMB per day.
This method is effective for product sourcing as communication challenges do exist. Anyway, asking an interpreter for help always makes the sourcing process efficient.
3. Hire a Sourcing Agent
As mentioned in the previous point, if you hire an interpreter to help you with your purchases, that's all they offer. If you need more afterward services, such as receiving, inspecting, and shipping, you may need to find an agent to help you integrate all these things. Sourcing agents can help you visit the right supplier for your products, arrange payments, store your products, ship them to the destination according to your instructions, and so on.
How to Deal with Yiwu Market Suppliers?
It is important for you to know how to deal with the Yiwu wholesale market suppliers to source the best quality products at the right price. To deal with the Chinese suppliers of Yiwu market, you need to take care of certain important aspects.
Here are some tips for dealing with Yiwu market suppliers:
1. Choose Suppliers with Specialized Categories
In Yiwu market, some suppliers are specialized in one category, and some others sell various categories of products at the same time. For specialized suppliers, they can provide you with the most affordable price, better product quality, and safe shipment.
Suppliers involving more categories tend to be more familiar with a wide range of products and usually have many cooperative factories. On the other hand, suppliers who sell multiple products are not as skilled as those who specialize in one type of commodity.
So, when choosing the right supplier, you should visit more than just one supplier and ask them for a catalog of the product along with samples. Most of the suppliers in Yiwu market offer catalogs and samples of their products. This can greatly help you make the right sourcing decision for the product you are looking to buy.
2. Check Product Quality
When you are going to purchase in large quantities from suppliers in Yiwu market, it's important to ensure that the quality of the massive production must be the same as the quality of samples. Don't take it for granted that as long as you place an order based on the samples you see in the market, your product quality will naturally be the same as that of the samples.
It is preferable to inspect the product twice for confirmation and assurance, or you can hire an agent to do the quality inspection for you. The truth is that if you do not double-check with the supplier, in most cases, you'll be surprised at what you receive. The product material, size, weight, or color could all differ compared to the sample you selected.
3. Price Negotiation
Yiwu market is famous for price negotiation. To complete price negotiations efficiently and shorten the process, try to deal directly with the manager or boss. Generally, if you purchase products in large quantities, the supplier may give you a reasonable price, and some suppliers may also offer you a 3%-5% discount on the entire order.
Some people believe that if they directly raise the order amount, they can get a good discount from the supplier. But that's not true, and this is because suppliers don't trust buyers blindly. They just think it's your trick to ask them for the lowest price possible, so don't be surprised because it's normal.
Before you meet with the supplier, you should find out the market price of the product online. This is the premise of your negotiation with suppliers. Furthermore, if you want to get an accurate idea of prices, you must go all over the market and visit different vendors. Once you have compared the prices, you'll have a clear idea.
Conclusion
When you come to Yiwu, you will be amazed by its huge wholesale Market. Apart from China, no other country has a wholesale market like Yiwu. Yiwu market is definitely the best place to buy cheap goods.
If you are not sure whether Yiwu market has the product you want, please contact us. We are happy to let you know before your trip to Yiwu.
Want to get manufacturer's
Best Price from China?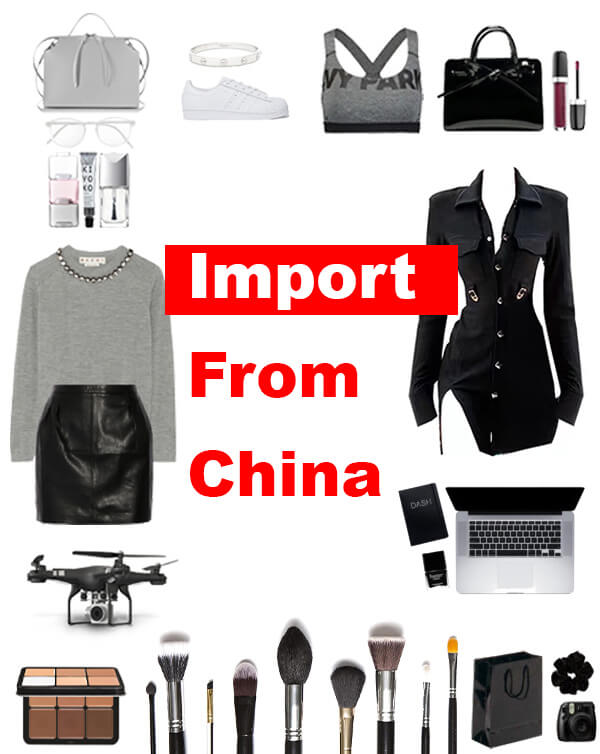 I can assign you an agent, and help you find good suppliers for Free. Zero China importing experience required.
l would like to buy diffrent products from Yiwu

soy de la ciudad de piura_ peru, estoy interesada en ponerme en contacto con algun proveedor mi correo es 0@gmail.com

I used to be recommended this blog by my cousin. I'm now
not certain whether this put up is written by
him as nobody else recognize such particular
about my difficulty. You're wonderful! Thank you!

my website … เครดิตฟรี กดรับเอง 188

Howdy, i read your blog from time to time and i own a similar one and i was just curious if you get a lot of spam responses?
If so how do you stop it, any plugin or anything you can recommend?

I get so much lately it's driving me mad so any
support is very much appreciated.