Many Foreign Retailers Are Coming to Yiwu
Write by: Link Yiwu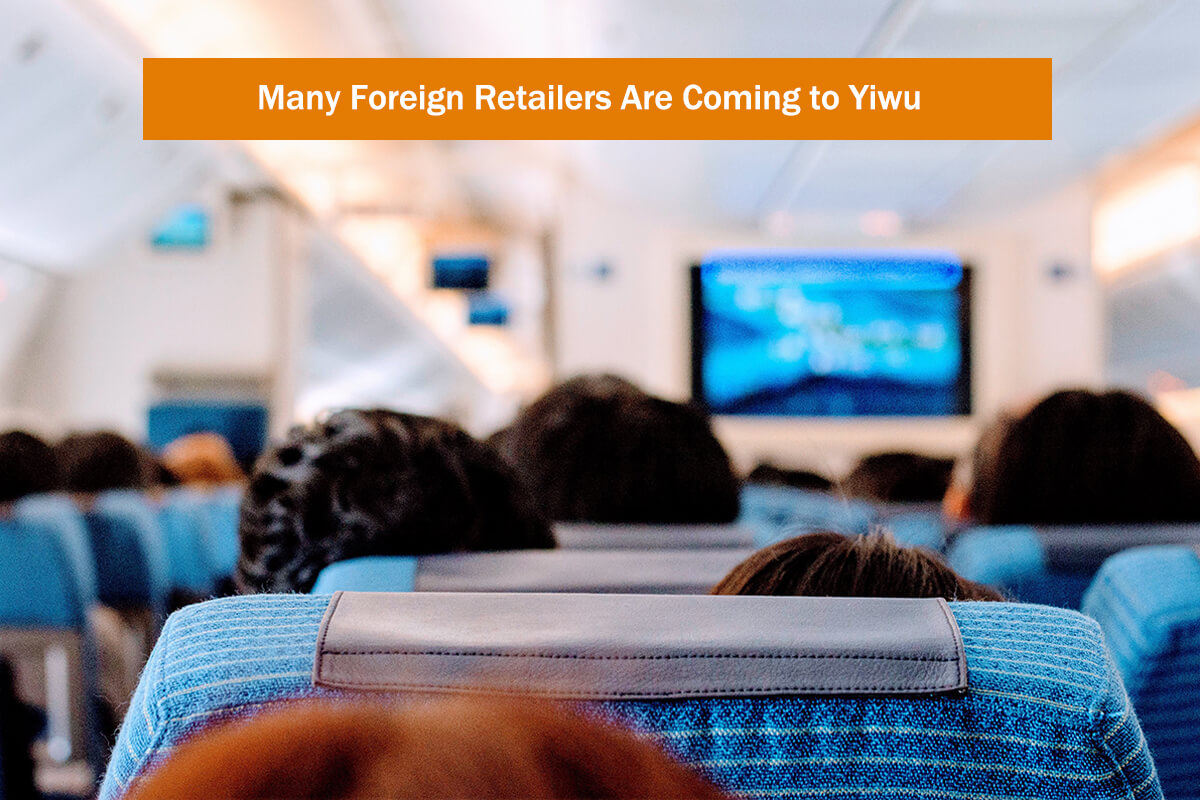 "We have been busy these days because many foreign merchants come here to purchase products."
The Yiwu International Trade City was not crowded as it had been on Jan.7th because of the upcoming Chinese Lunar New Year. But the business here has never stopped. For example, Fu Miaoling, a seller from the District 4 of the Yiwu Market, had nearly no spare time this morning when there were continuous inquiries, orders, and calls for appointments of checking a sample from customers.
On Jan.8th, the first day after the immigration policy was improved, the number of flights reached what it had been before the covid-19, according to the Yiwu Airport. Not a long time ago, the enforcement of the "10 New Measures" shortens the quarantine time for international travelers. Therefore, a lot of foreign merchants were back to Yiwu one after another.
On Dec.30th,2022, a press conference on 10 measures to optimize the international business environment for foreign-related services was held on Yiwu. According to the conference, the number of resident foreigners in Yiwu was restored to 10,000. And this number is still rising. These foreign merchants have come back to resume their business in the globally renowned small commodity city.
Are there so many foreign merchants in the Yiwu Market now? How many of them are newcomers? What are they busy with? Keeping these questions in mind, I came to Yiwu for a visit.
Are there so many foreign merchants back? An old friend whom I haven't seen for several years came to my restaurant for dinner
"The day before yesterday, an old friend from Yemen visited my store. We hadn't seen each other for many years, so we were surprised and delighted." Fu Miaoling said.
On Jan.7th, I could see sourcing foreign merchants now and then when I walked inside the Yiwu International Trade Market. Fu Miaoling told me that foreign retailers have been coming back to this market gradually with traveling to China more convenient. It is hard for them to come here before due to the pandemic.
" I came back earlier this month. Yiwu is my second hometown. I missed it so much these years when I was away from it." Nila said. Nila holds citizenship in both Germany and Italy. She has been doing business in Yiwu before and even established her own foreign trade company. The favorable business environment and variety of products provided her with many chances, so she could scale her business.
"Recently, I have met several friends not seen for many years here in Yiwu. They came back to resume their business. But I didn't see many new faces." Nila told me.
Because of the upcoming Chinese New Year, sellers in the market and workers in the factory have already returned home one after another. Thus, many foreign merchants, who have never been to Yiwu, plan to visit the Yiwu Market after the Spring Festival.
And there will be a great number of foreign merchants back in this market in February because epidemic prevention and control measures have been optimized. The foreign retailer Carson who lives in Jimingshan Community, Jiangdong Street, Yiwu City, told me that everything has become more convenient now. His friends have booked flights to Yiwu after the Lunar New Year.
To reports, since August 2022, the Yiwu Municipal Bureau of Commerce, Foreign Affairs Office, and other departments have arranged 4 business charter flights to take back 564 foreign buyers in total, driving orders of $261 million.
Xu Manlan has a deep understanding of the increase in the number of foreign merchants in Yiwu. She and her foreign husband opened a Nepal restaurant in Yiwu, which is very popular among local foreign businessmen.
"Recently, it's obvious that more foreign merchants are coming back, and many old friends not seen for a few years came to the restaurant for dinner." With the booming business, Xu Manlan was very happy when she talked with me. "After the adjustment of epidemic prevention and control measures, especially lately, there are more foreign businessmen, and the business is almost prosperous as it was before the pandemic."
Xu Manlan told me that during the New Year's Day holiday, many foreigners were celebrating the New Year in her store, taking all the seats, and they stay open until 3:00 in the morning. In 2022, she moved the restaurant that has been open for 11 years to the main road, and it was scaled to 2 times as it had been. She is confident in the development of her business in the future.
According to data from Yiwu's immigration department, the number of resident foreign merchants in Yiwu increased by nearly 20% in 2022, more than 10,000 for the first time in the past three years. And more than 150 foreign merchants on average come to Yiwu every day since last November.
What are these foreign merchants doing after they come back to Yiwu? Visit the Yiwu Market once they arrive
"My company and home are in Yiwu, and I must come back." Rocky, who has been doing business in Yiwu from India for 19 years, speaks fluent Chinese, and already regards Yiwu as his second hometown. He said he is engaged in import and export trade and sells toys and clothing for children made in China to India, South America, and other places. These products are very popular with local people.
"In the past few years when I am not here, the business is far worse than before. Many customers can't see what products look like, and they hesitate to place an order. There were ever more than 100 containers for goods per year, but only about 30 in the past two years. The pandemic has a great effect on the business." Rocky said.
After returning to India at the end of 2020, Rocky's biggest concern was when he could come back to Yiwu. In August 2022, he took his whole family back to Yiwu on the first business charter flight from India to China. And his concern was addressed.
"After I came back, I am busy sourcing products for my customers in the market every day, and the business has been better and better." Rocky said, "My customer asked me if I was in China and he needed to make purchases from me. In the four months since we came back, we have sent out more containers than the year before we didn't come back."
What the foreign merchants back to Yiwu share is that they visit the Yiwu Market once arriving in Yiwu.
Telly has also been busy recently. He is from Argentina and has been doing business in Yiwu for 5 years, and what he sells is expanded from red wine to products in other categories. During the period I visited Yiwu, Telly was busy loading containers at Yiwu Port, and nearly had no time for interviews. The machine was roaring, and Telly couldn't stop smiling as he watched the containers ready to be shipped.
Face-to-face communication has contributed to an increase in orders. Fu Miaoling just received an order worth 120,000 yuan from a customer in the Middle East. "I sell bamboo products, such as bamboo tableware, mats, toys, and decorations. Customers can see the products in my store, and then they are more willing to place an order. For instance, this customer made a purchase soon after he came to my store." Fu Miaoling said.
"Foreign customers have become more active and placed more orders. This is a signal of the recovery of their confidence ." Fu Miaoling told me that she and her business partners are also actively developing new products to adapt to the rapidly changing and scaling needs and markets.
The return of foreign businessmen has also boosted the local manufacturing industry. After communicating with several merchants in Yiwu International Trade City, I learned that although the factories have been on holiday one after another, they are prepared for many orders to be shipped after the Spring Festival. Fu Miaoling's processing factory is located in Dachen Town, Yiwu City. She expects the factory will be even busier after the festival.
"Due to continuous demand from foreign merchants, there is an obvious increase in the order quantity. Therefore, my factory has planned to resume manufacturing early after the Spring Festival. And the workers will return gradually after Jan.29th. If there were not enough manpower by then, we will recruit some new staff." A supplier told me.
It is reported that Yiwu has been trading with 232 countries and regions in the world, and its market is more than 65% export-oriented. Before the pandemic, the number of foreign merchants entering and exiting Yiwu was more than 500,000 per year. The staff of Yiwu's entry-exit department told me that Yemen, India, Iraq, Pakistan, and South Korea rank among the top five in terms of the number of foreign businessmen in Yiwu.
With the joint efforts of sellers, the total import and export volume in Yiwu before December 2022 reached 442.22 billion yuan, an increase of more than 24% year on year. In 2020 and 2021, this number was 312.95 billion yuan and 390.31 billion yuan respectively. This means that in 2022, the total import and export volume in Yiwu exceeded 400 billion yuan, reaching a new level.
What brings foreign merchants back to Yiwu? Yiwu still bridges the business and trade between China and foreign countries
"I did business in other countries and some cities in China before. In comparison, the business environment in Yiwu is more favorable. The government is service-oriented and the diversity of commodities from Yiwu is not accessible in other cities." Carson told me.
"I am a middleman, and I help customers find what they need in the market. The products vary when there are a lot of customers. In other cities, I may have to purchase all I need in many marketplaces, which is time-consuming and exhausting. But in Yiwu, it's so convenient to handle everything in the Yiwu Market," Carson said.
I also noticed that the Yiwu government has implemented many policies to facilitate economic recovery. For example, "10 Measures to Improve the International Business Environment and Foreign-related Services in Yiwu" was implemented early in the New Year in 2023. It aims to attract foreign merchants in ten aspects including work and residence convenience, foreign production and management, foreign-related legal services, international integration communities, and so on.
In The Opening Economy Development Support Policy issued by Yiwu in 2022, some policies such as supporting enterprises to export for development and encouraging foreign merchants to invest in Yiwu are detailed and practical. For example, various projects set up with foreign capital and annual rewards according to the registered capital have brought tangible benefits to foreign businessmen in Yiwu.
Furthermore, to attract more foreign merchants to source in Yiwu and boost sellers' confidence, Yiwu Mall Group released the "Regulations for the Application of Incentives for Foreign Buyers" in August 2022 to entice foreign buyers to return. According to the rules, as long as foreign merchants over 18 years old hold a business friend card, and have a record of entering the market for three days or more since the activity starts, they can apply for rewards. Many foreign merchants have already received rewards. The buyer A Zabidi from Yemen successfully received a room voucher worth 2,888 yuan from Huayue Hotel in Yindu after submitting his application.
Jimingshan Community, also known as the "United Nations Community", has a permanent population of 29,000, including more than 1,300 foreigners from more than 70 countries and regions. He Wenjun, secretary of this community's party committee, told me that with the cooperation of various departments, foreign residents can do more things in the community. The foreigner service center in the community supports visa applications for foreigners and provides foreign-related legal advice. On the Jimingshan Future Community Smart Service Platform, 56 daily affairs, including the application for e-business friend cards for foreigners, can be handled on the Internet. This is convenient and fast.
"Yiwu is an open and inclusive international business city, and creating a leading international business environment has always been our goal for a long time. Our Foreign Affairs Office has been improving foreign-related services and creating a seamless communication channel for foreign merchants from other countries." Zhu Gaomin, deputy director of Yiwu Foreign Affairs Office, told me.
In this aspect, the businessman Rocky from India has a deep feeling. "The Yiwu government has created various WeChat groups for us. If you have any questions, just tell their staff in the group, and they will contact you soon." Rocky said. " For example, many foreign merchants were not familiar with the related policies, so they had expired visas and even got involved in trade disputes. Then the government assisted them in solving these problems quickly.
In Nila's opinion, the online and offline trade channels for all merchants established by the Yiwu government are convenient and effective, worthy of praise. For example, 24-hour electronic customs clearance and transit in the customs; anytime, anywhere with a mobile phone, you can log in to the online international trade city, "Chinagoods" and "Yiwugou" to source and purchase products; The China Railway Express can reach Europe in about 18 days. All of these are helpful to Nila's business.
"With the adjustment of epidemic prevention and control measures and the changes in the pandemic, it is inevitable that foreign merchants return to Yiwu. Also, it is a clear signal that China's economy is gradually restoring to a normal level!" Zeng Gang, dean of the Urban Development Research Institute of East China Normal University, told me that there is no fundamental change in China's position as the "world factory". And Yiwu is still one of the bridges in the trade between China and other countries. Therefore, revitalizing foreign trade in the Yiwu market as soon as possible is a crucial task at present.
In Zeng Gang's view, Yiwu's charm lies in the Yiwu model. The model is characterized by a combination of the store and factory, highly integrated production, supply and marketing, and the business culture of honesty, hard work and high efficiency. Although there is still uncertainty in 2023, the already-built sound business environment in Yiwu will bring bright future for all SMEs and sellers all over the world.
Want to get manufacturer's
Best Price from China?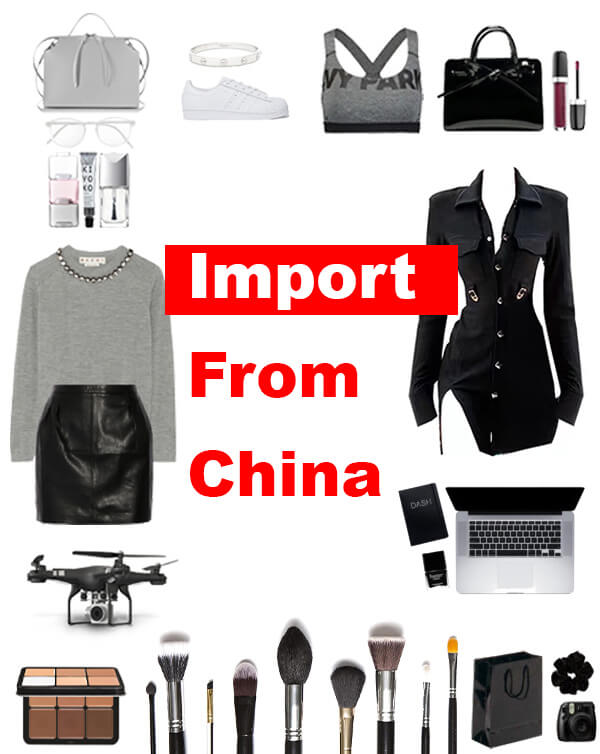 I can assign you an agent, and help you find good suppliers for Free. Zero China importing experience required.