How Much Does It Cost to Ship From China
Write by: Link Yiwu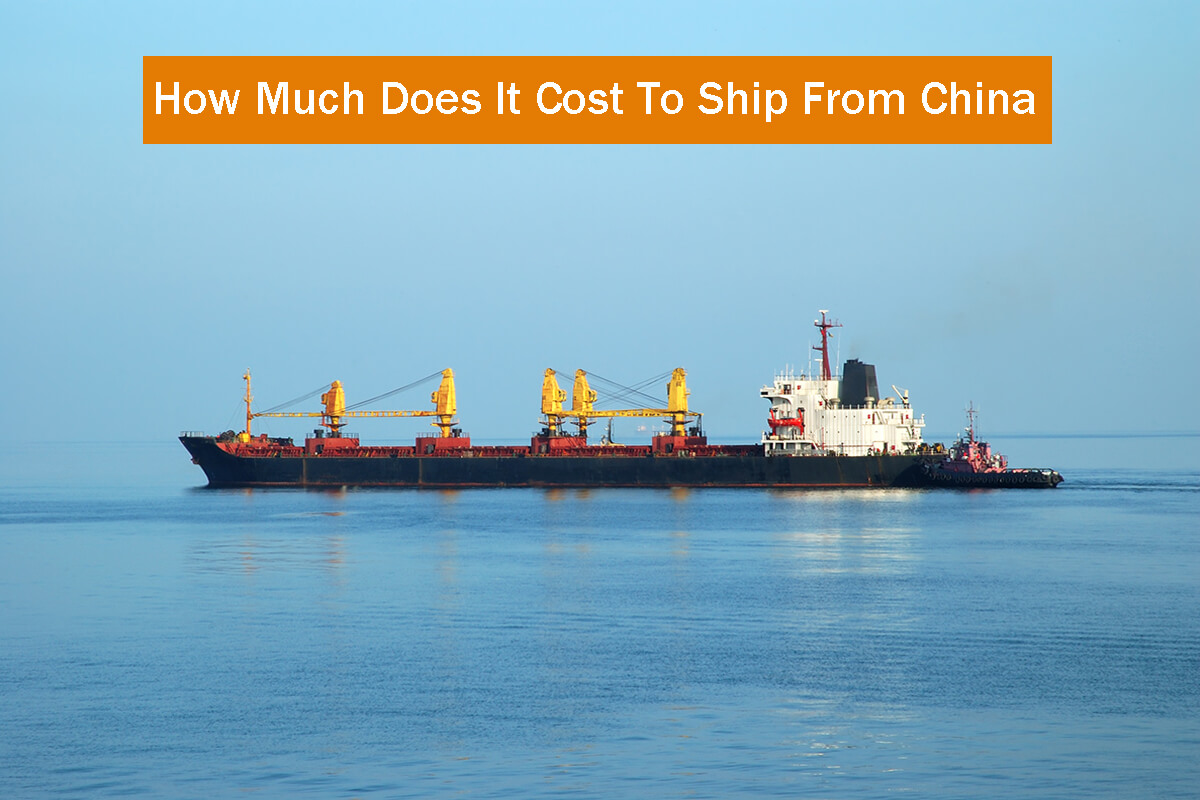 "How much does it cost to ship from China?"
This is a frequently asked question among our customers who import from China and sell in the US, Europe, and other regions. If you are buying or plan to buy from China, you are probably as curious as them about the answer.
Shipping cost has a direct impact on your profits. The more you spend on shipping, the less you earn. So it is important to figure out the shipping methods and how much the shipment can cost.
In this article, we will cover you about them.
Keep reading!
How to ship from China
The common shipping methods are air freight, express shipping, sea freight, and rail freight.
In this section, we will introduce them one by one.
Air Freight
Air freight is a fast shipping option. It is fit for the delivery of small and medium-sized, light, valuable, and time-sensitive products.
Generally, your package can arrive at the destination within 5 to 15 days by air. But if you work with an express company like DHL, UPS, or FedEx, shipping time will be shortened to 3 to 10 days. Certainly, along with it is a higher cost. For example, you can pay about 2500 CNY (363.5 US dollars) for a 20 kg package from China to the US with DHL.
In addition, there are strict limits on shipped items via air freight. Imitation brands, liquids, powders, batteries, and optical discs are prohibited. And for some sensitive products like electronic painting boards, an extra fee is charged.
Pros
Time-effective delivery
Suitable for light and small products
Widely used by sellers in the US and Europe
Cons
Expensive
Limits on shipped items
Sea Freight
Shipping by sea is a cost-effective shipping solution. Whatever shipping company you collaborate with, it usually costs no more than $10 per kilo. The majority of products can be shipped via sea freight regardless of their weight, volume, and features.  
However, ocean freight is very slow compared to other shipping methods. For example, it can take 15 to 30 days on average to ship from China to the US, even up to 60 days if accidents happen or during a holiday period.
Sea freight includes full container loads (FCL) and less than full container loads (LCL).
FCL means that you use the entire container and pay for the shipment, regardless of whether the container is fully loaded or not. This shipping option is fit for shipments that require a large space or for customers who want to have more control over their cargo. When using FCL, you are responsible for loading and unloading the container.
With LCL, your products are filled in a container with those from other importers. And you share the shipping fee with them. The cargo is usually consolidated at a warehouse or terminal, and you only pay for the space your goods occupy.
Pros
Cheap
No strict limitations for shipped products
Friendly shipment for large and heavy items
Cons
Slow delivery
Easy to be affected by the weather
Land Freight
Rail Freight
Rail freight is another shipping method when you import from China. It has been increasingly popular among Europe importers in recent years, especially with the operation of the CHINA RAILWAY Express.
This shipping method is suitable for goods that are too large or heavy for air freight but require a faster delivery than by sea, such as auto parts, beverages, and food. It usually takes about 12 to 20 days to ship from China to Europe.
The cost of rail freight is generally cheaper than air freight or Express but a little more expensive than sea freight.
Pros
Cheaper than air freight and faster than sea freight
More eco-friendly than air freight and sea freight
Cons
Mainly used in the Europe and Central Asia
Possible delays in cross border
Not cost-effective for short-distance delivery
Road Freight
Road freight is the transportation of cargo by trucks on land. It plays an important role in the last-mile transit from the airport, port, or train station to the destination.
Compared with rail freight, road freight is mostly used for delivery over a short distance and is less friendly to the environment. The highlight lies in that it is very flexible due to the developed road system and no limits on the time frame.
Pros
Flexible delivery
Fit for last-mile transportation of sea or airplane freight
Cons
Not eco-friendly
Often used for short-distance delivery
Limitation on product quantities and volume
Which is the best shipping method
No shipping method fits all. Before you make the final decision on which to use, consider the following factors.
Products
High-value products need to be shipped by express or air freight. This can keep them secure during the transit and arrive at their destination in a short time.
Product features are also important elements for consideration. If your products are fragile and temperature sensitive, they need a fast and safe shipping solution. While if they are of low value, large-sized, and cumbersome, sea or rail freight will be more suited.
Freight Charge
Shipping costs can vary from different shipping methods. Generally, air freight is more expensive than sea freight, and land freight. Sea freight can be the cheapest shipping option.
Delivery Time
If your package is in urgent need, you had better choose a fast shipping method, like air freight or rail freight. Otherwise, slow and cost-effective sea freight may suffice.
Services
Additional services such as insurance, customs clearance, and tracking services may not affect your profits in a straight way, but with them, you will find it much easier to ship overseas. So find a shipping method that provides you with these services as possible as you can.
Destination
The destination is an important factor you should take into consideration. A shipping method may be cheap when the package is shipped to one region, but not another. Sometimes, it can even not be available at your destination.
How to calculate the shipping cost
There are different ways to calculate the shipping cost. But basically, it is charged based on the actual weight or dimensional weight of a package.
Actual weight refers to the real weight of the package including all of its contents and packaging materials. 
Dimensional weight is the weight calculated on the volume of a package, that is length x width x height / 5000 or 6000. It is used to determine shipping costs for packages that take up a lot of space but weigh very little.
If you are not sure how to calculate your shipping fee for an order, you can contact our customer service for support.
How to save on shipping costs
To some extent, saving is earning.
Here are some smart tips to save on your shipping cost and increase your profits.
Ship your orders in one container
You may meet someone who places their orders from a Chinese supplier and have them shipped separately. To save your shipping costs, you can package your orders in one container and ship them at a time.
Choose slower shipping methods if possible
If your products are in urgent need, it is necessary to opt for a fast shipping method. But if not, you can choose a slower and cheaper way.
Package your products in a proper way
Some items can be packaged in a box while some fit into a bag. Choose the appropriate containers according to the shape, weight, and volume of your products. Also, properly put them in the container to make full use of the space.
Negotiate with carriers for discounts
Logistics companies offer discounts for their partners at times. You can negotiate with your carrier for discounts available to you.
Conclusion
There are different shipping methods available to ship from China. With each, the shipping time and cost can be different. Take the important factors we mentioned into account and make an informed decision. Meanwhile, remember to adopt some smart tips to save on your shipping fee.
Want to get manufacturer's
Best Price from China?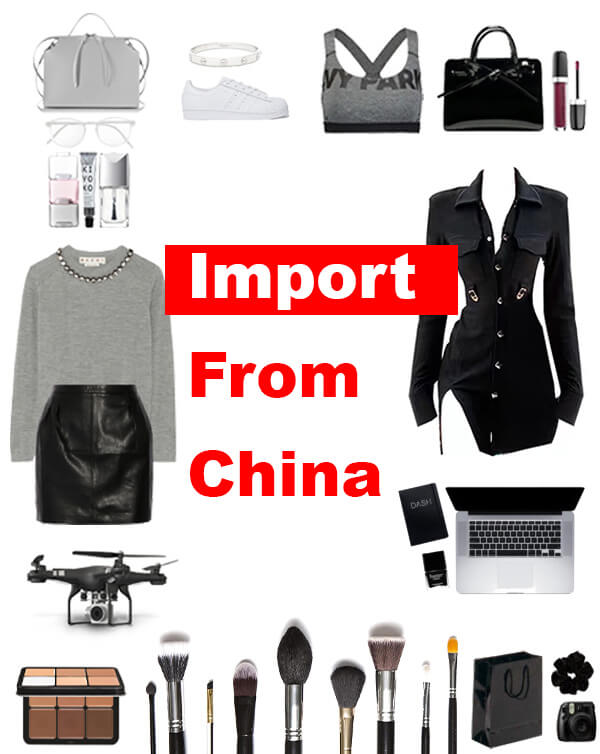 I can assign you an agent, and help you find good suppliers for Free. Zero China importing experience required.